Join us for…

Two tablets of stone, a few vessels of oil, simple markings, a small army, a remote field, a solemn oath—these are some of the strangest people, places, and things through which God revealed Himself to His people in the Old Testament. The Old Testament is chock-full of passion themes, from the serpent being crushed in Genesis 3:15 to Isaiah's Fourth Servant Song. Each week in our Midweek Lenten and Holy Week services, this series will look at some of the lesser-known Old Testament passion themes and focus on them by means of single words guiding us to our Savior, His cross, and His empty tomb. Join us as we prepare our hearts for our Lord's intense suffering and triumphant victory for all of God's people!

Holy Week Schedule
April 2 – Palm Sunday – Sunday School Procession and Children's Anthem
April 6 – Maundy Thursday – 6:30 pm Service with Holy Communion and Stripping of the Altar
April 7 – Good Friday – 6:30 pm Tenebrae Service
April 8 – Easter Egg Hunt 10:00 am – 12:00 pm
Children's Kraft Project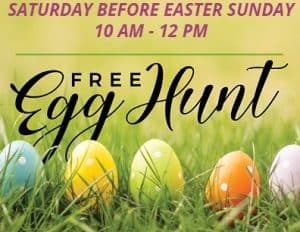 April 9 – Easter Sunday Sunrise Service 6:30 AM with Holy Communion
Easter Breakfast 7:45 am – 8:45 am
Easter Sunday Worship Service 9:00 am with Holy Communion
St. Mark Lutheran Church…
…is committed to sharing the Gospel of our Lord and Savior Jesus Christ, through the Word and Sacrament as a part of the Lutheran Church Missouri Synod.
We strive to grow in faith through worship, prayer, Bible study, and fellowship.
Sunday Morning Worship
9:00 am Worship (Communion 1st & 3rd Sundays)
10:15 am Education Hour (Sunday School / Adult Bible Class)
Join us online on YouTube for our weekly livestreamed services at: St. Mark Lutheran Church Live Stream.
Greetings,…
…in the name of Jesus Christ, our Savior and Lord! Welcome to the website of St. Mark Lutheran Church in Conroe, Texas.
We pray that you may find God's peace, power and perspective from His Spirit through His Word in the life, death, and resurrection of Jesus Christ.
We will continue praying that you experience the peace, hope, love and everlasting life that God provides in His Son, our Savior, Jesus Christ.
We invite you to worship with us on Sunday mornings at 9:00 am. We offer Sunday School, Confirmation, and Adult Bible Class at 10:15 am. Visit our YouTube channel to watch our service live or at your convenience, connect with us through our official Facebook page, or send us a message through our Contact page. We'd love to hear from you!
God bless you!